Isla: Link roundup 5/29/17
For submissions, suggestions, or things to add, send 'em my way: @isla_es.
Video of the Week: "How Going Underwater Changed Game Music" from Game Score Fanfare ()

Song of the week: "Super Smash Bros. Brawl – Main Theme" from The Geeky Guitarist ()

Reading Material: "Team Fortress 2 toon shader in Unity" from Leonardo Domingues
Excerpt: This was the first shader I wrote for Unity. I was always interested in toon shaders, and since they are very simple, I decided to start with one.

My inspiration came from the paper Valve published explaining the motivations behind their artistic choices for Team Fortress 2 and giving a technical description of their implementation. Basically, the artistic goal was to replicate commercial illustrations from the early 20th century, with rim highlights being heavily used to help players distinguish characters silhouettes .
Reddit thread of the week: "I went from zero practical skills to a Fully Released title on Steam in just over 1 year. Solo. AMA" by /u/WalRace ()
OP Excerpt:  "Hi Reddit, My name is Geoff and I just finished my release on Steam. One year (and a bit) ago, I had no practical experience whatsoever. Now I have achieved "the dream" and made something! Oh yeah, and I did the whole thing solo. Design, programming, art, music, media, promotions, QA, everything. (Huge mistake)"
Artist of the Week: Andalusian artist Diana Mármol ()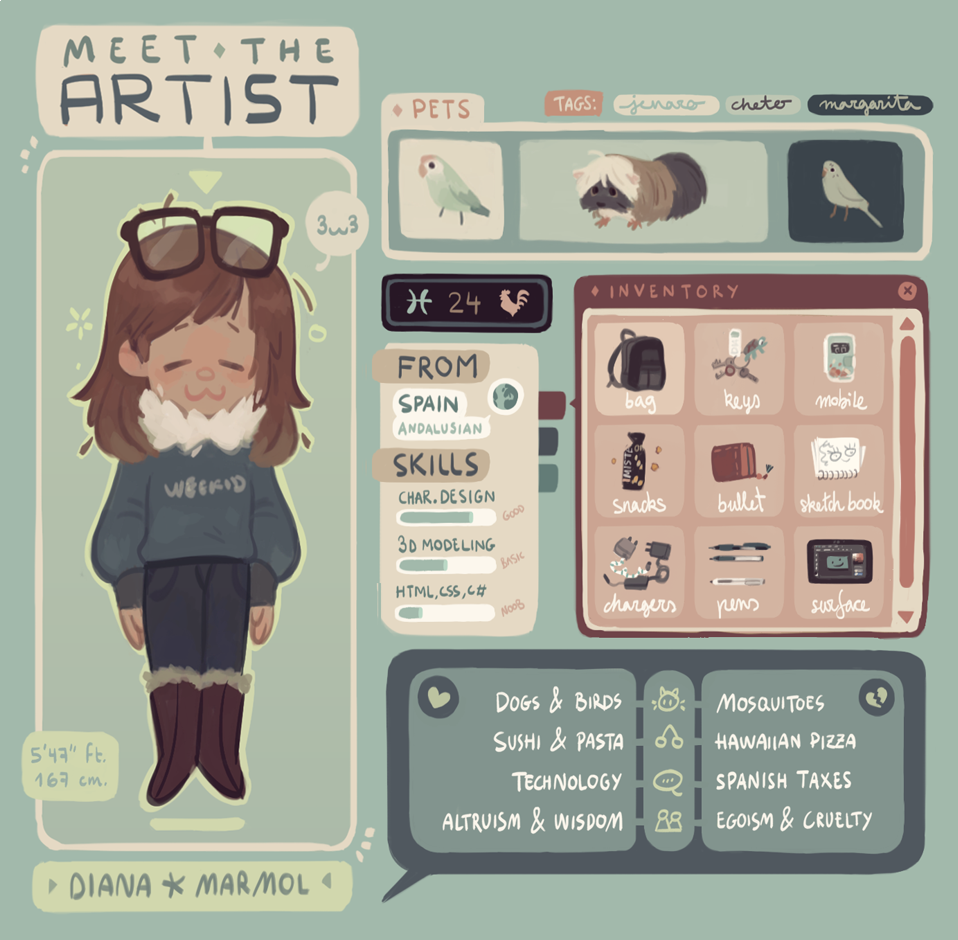 Random Link of the Week: Click it if you dare